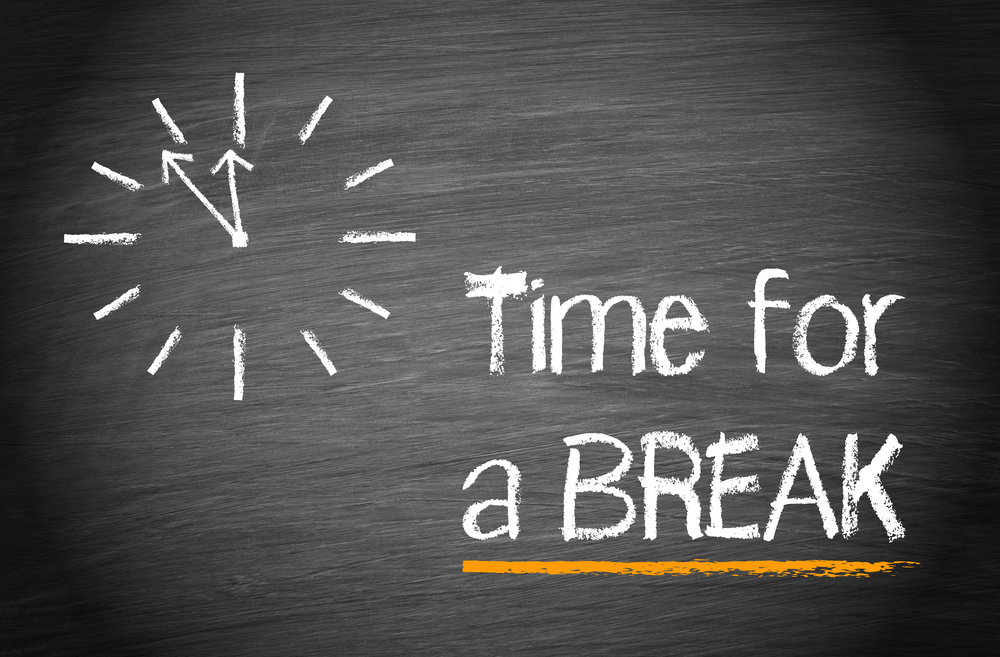 Don't forget to take a break…
Your alarm goes off to indicate the workday is complete, and your first thought is, "Where did the day go?" We all have been there. Whether you are working from home or at the office taking a break is important for maintaining focus and for your mental health.
If you're like me, I find it difficult to take a break when I'm working from home because I already feel like I'm distracted by everything that's going on around me at home. After all, for most of my life, the visual cues of my home have meant that I am not working. But there are good reasons to include mental and physical breaks when working at home, just as there are when working in a more formal setting.
Taking a break is not only good for your mental state, but it also helps us look at your work assignments with a fresh, more focused perspective. That fresh perspective usually helps you see better solutions, more quickly.
We've all been working from home since March, and here are some creative ways that we've used to take a break while working from home:
• Take a walk around the block.
• If you have children, color a picture (or play a game) with them.
• Video chat with a friend or family member for 10-15 minutes.
• Read a chapter in a book (attempt this one only if you can stop at one chapter).
• Play one level of the video game that you love.
• Work on a crossword puzzle.
• Meditate for 15-20 minutes.
• Start step one of a household chore. Set a timer for 2 hours. When the timer goes off, complete step two of the household chore and grab a cup of coffee.