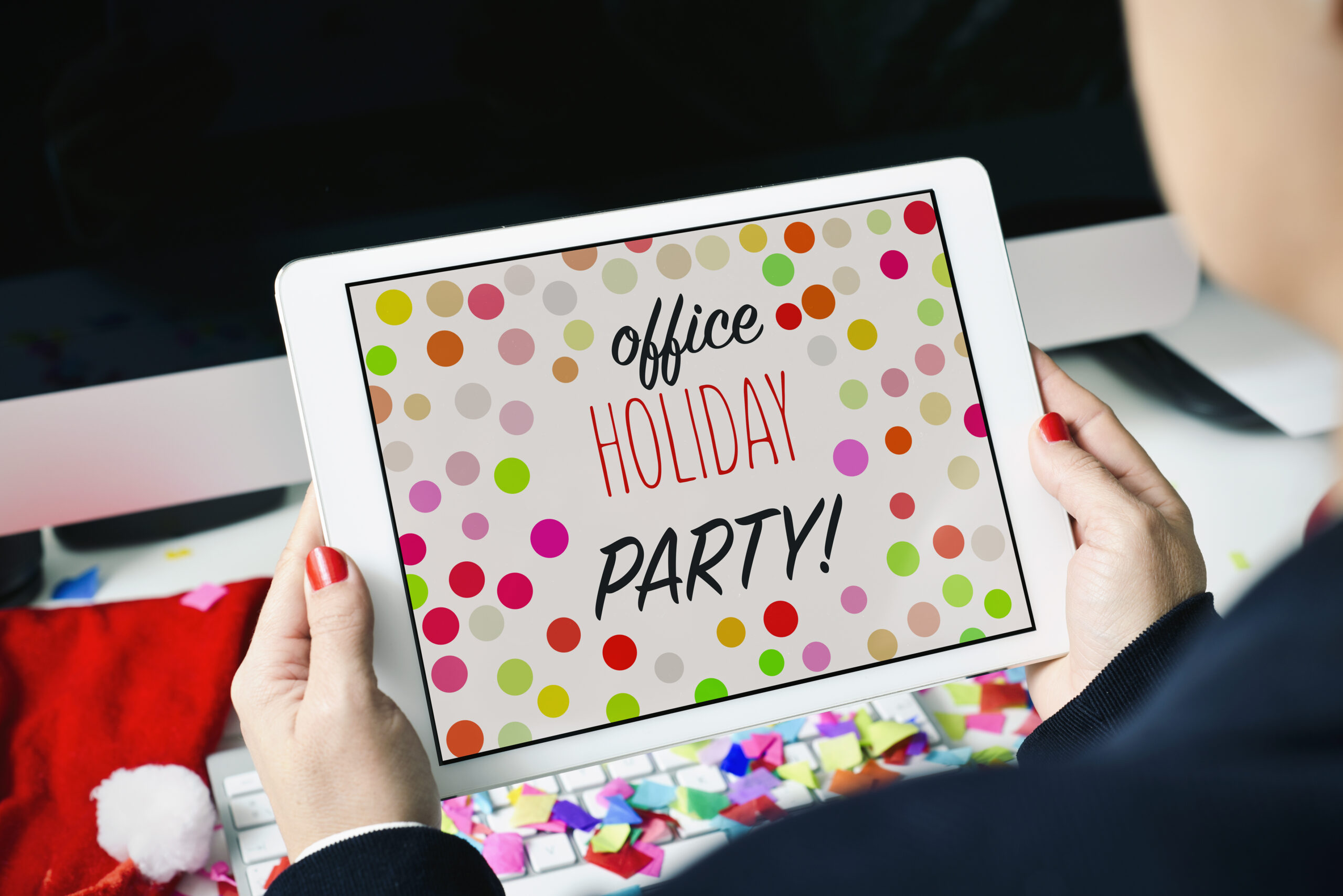 Enhanced Team Building
We all like to think that we can "get along with anyone" but we often add–if only to ourselves–"with a few exceptions!" If the "exceptions" show up on your team then, in spite of your good intentions, you may have difficulty setting aside differences in order to work together effectively.
Effective teams learn to function together well in spite of differences. Executive coaching for team building teaches team members how to accept their differences without judgment, how to navigate around different preferences, and how to reframe the "potato vs poe-tah-toe" issue into a recognition of different perspectives that can enhance the team's effectiveness.
The Office Holiday Party
 Covid-19 has changed the standard operating procedure for many companies and, while it has been difficult to adapt and overcome, most have found a successful new normal. However, one tradition, that most office management and workers look forward to, the Office Holiday party, is going to have to be canceled for 2020. Office holiday parties and social distancing go together like oil and water, but the holiday celebration is often the morale boost the company needs to finish out the year. The office holiday party is an event that allows coworkers to connect, build team bonds, and just relax while at work.
Let's look at some alternative options to hosting the office holiday party. I'm including alternatives because some of these suggestions would work better with one company and less well with another.
1. Secret Santa with virtual gift opening party
Here's how it could work:
• designate one person to organize the event
• set a dollar limit to be spent on the gift
• the organizer assigns and notifies each employee a coworker for whom they are the "secret santa"
The notification can be sent by email and should include the address to which the gift should be delivered, the time and date the gift should be delivered, and the time of the virtual event. When it is time for the event, and everyone has checked in/logged in allow each employee time to open their gift.
2. Host a virtual "happy hour" party
Use a meeting app to host the event. The event could be held at the same time as your normal office holiday party or you could change it up and choose a different time. The virtual "happy hour" would allow each employee to relax around their coworkers, reflect on the past year, tell funny stories, or talk about the family, and they do it while enjoying their favorite beverage.
3. Use the money that would have been spent on the party and send gifts to all employees
The gifts could be something that could to make their job easier. For example, the work-from-home employee might need a new printer. The shop-work worker might need a new tool. The delivery truck driver might need a new pair of warm gloves, or glove warmers. Be creative and try to make each gift personal to your employee.
4. Use the money that would have been spent on the party and send gift cards to all employees
Each employee probably has an added expense this time of year and could use the assistance of gift card. You could be creative and offer a choice of retail or meal delivery cards, or just a cash bonus on a general use card.
5. Have a meal delivered to each employee
The holidays are a busy time of year and often very stressful, so allow your employees time to relax by sending them a fully cooked meal to feed the entire family. Be sure to pay attention to dietary restrictions, and make sure that someone will be home at delivery time. (This doesn't have to be a surprise!)
Just because 2020 has not gone according to plan doesn't mean that we should forget some of the holiday traditions. 2020 is just giving us an opportunity to think outside of the box or take a leap out of our comfort zone—are you up to challenge?